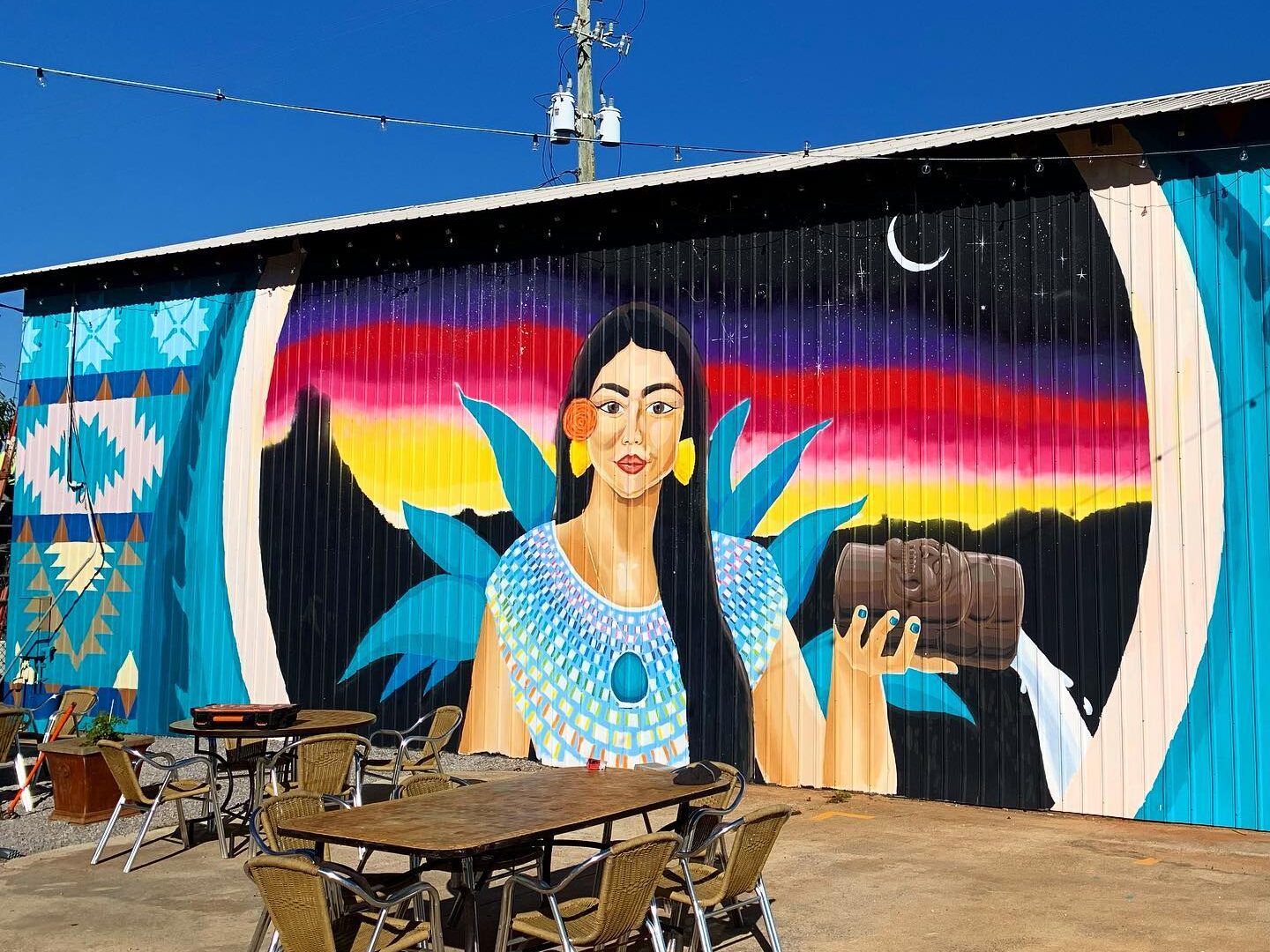 Your Guide to Birmingham's Beautiful Murals in 2021 – Part 4
Reading time 3 minutes
We bring you even more amazing murals in the Magic City with part 4 of our guide to beautiful Birmingham murals. Check out Part 1, Part 2, and Part 3 first, if you missed them.
1. Wall painting "Phoenix" –@ being2art
This abstract painting was inspired by Rhye's song "Phoenix". It depicts an awakening that points to a collective awakening necessary in society. A more loving, compassionate and connected society.
The East Lake mural is a warm welcome to the region.
This mural represents a kangaroo jumping to the beat.
4. Make a Wish Mural — Laurie Kramer & R. Brannon Hall
This is the main mural in the North Birmingham Community Mural Project. Over 100 community volunteers helped paint this mural.
5. Watercress stinger mural—@mcmcbhm
One of Birmingham's murals looks quite sketchy. You can spot this bright blue piece of art in front of East Lake United Methodist Church.
You can find this colorful mural on the side of an apartment building in Woodlawn.
This fresco represents people holding hands around a shared meal. You can find it on the side of the City Meats and Vegetables building.
The Norwood Mural is located at 3115 12th Ave N, across from Lewis appliance store, at the entrance to the historic community of Norwood.
This mural in Ensley is another of the creations of @the_telepathic_opera and can be found on the side of the Bethesda Health Center.
10. Wells Fargo Mural
The six-foot-tall, 34-foot-wide mural is located on the wall of the Wells Fargo bank branch at 316 18th St. South near the UAB. It contains 18 images of Martin Luther King Jr., the "Four Little Girls" and photos of civil rights leaders, including the Reverend Fred Shuttlesworth. The mural commemorates the 50 anniversary of the Civil Rights Act.
A cheerful mural that you can find in Avondale. It's the perfect photoshoot!
12. Wall painting of the new Birmingham broker—@mammothmurals
A new mural arrived alongside Birmingham Broker in March 2021.
One of the Birmingham murals is behind the UAB Solar House. A cute frog and cat man can be seen on the green background.
There is a special story behind this billboard. Horse pen 40 is a historic natural park with beautiful rock formations. Native Americans once lived here in natural rock shelters and the park is home to ancient cemeteries of the area's first inhabitants.
Once there, you will find a sign that says, "Leave only footprints. Only take pictures. Don't kill anything other than time.
The Schultz family own the property and invite you to come and enjoy the natural beauty of Horse Pens 40. To learn more about the iconic brand redesign, here is a short video.
The bright and colorful goddess Mayawell can be seen from the side of the Mayawell bar.
Stay tuned for more Birmingham murals, and be sure to tell us about the ones we're missing by tagging us. @bhamnow.