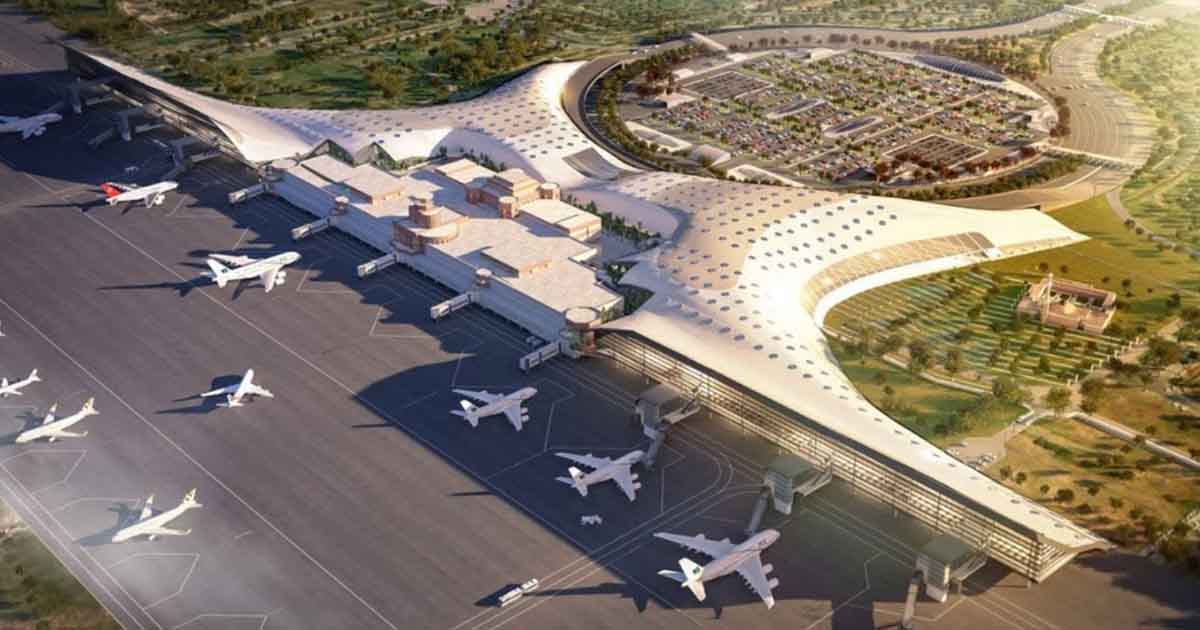 Lahore airport to get 21st century jasmine flower design
The brand new innovative and striking structural design of Lahore Airport will facilitate more international flights due to its upgraded and high-tech facilities and innovative look. This design, according to reports, is inspired by Pakistan's national flower, jasmine. In addition, plans are underway to expand the existing building and space at Lahore Airport to accommodate increased flights from countries.
Spanish company Tepsa to win Lahore airport design contract
Various sources also explain that a private Spanish company Tepsa International was awarded the contract for the construction. The design office took around two and a half years to complete the project. This company had previously worked on the design of the airport in Madrid, the Spanish capital, and the airport in Sao Paulo, Brazil, which is a spectacular construction.
Read more: Snake spotted at Islamabad International Airport
Once the airport is fully operational with outstanding features and expansion, it will be able to accommodate around 22 aircraft near the main terminal. At present, the number of planes parked inside the hangar near the main terminal is seven.
PCAA Undertakes Expansion Plan for Lahore Airport
The task of expanding the passenger terminal at Allama Iqbal Airport is being undertaken by the Civil Aviation Authority of Pakistan (PCAA). The goal is to improve and expand the existing annual passenger handling capacity from 6.5 million currently to a maximum of 20 million over the next 15 to 20 years.
The vision is to facilitate more flights and increase the airport buzz. The provision of the most recent and advanced technologies and facilities will further enable Lahore Airport to become the main airport transit hub.
Read more: Beijing opens world's largest airport ahead of China's 70th anniversary
PCAA has stated that the current building will not be demolished. Instead, they will revamp and restructure the new design and new construction of the existing building. They plan to expand it to the north, south and east. Because of the track, they cannot extend it west.
Also, under the extension plan, the current car park will be transformed into departure and arrival lounges. Thus, the existing car park will be demolished and the round park located near the airport will serve as a car park.