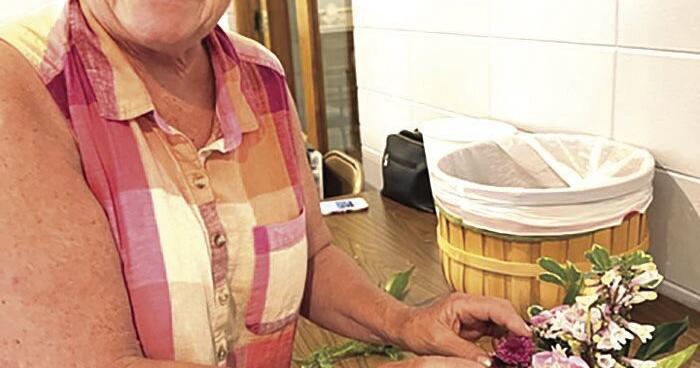 Garden Clubs x 2 = Floral Design Fun | Independence Bulletin Journal
The Independence and Quasqueton Federated Garden Clubs held a joint meeting at Independence Presbyterian Church on June 16th. Following the flag pledge and recitation of the conservation pledge, the group answered the call by naming their most unique flower container. The Treasurer's Reports and the Secretary's Reports were approved for tabling. As part of current business, members reviewed the recent plant sale and made suggestions for future sales. The meeting scheduled for May at a forest farm was canceled due to COVID. This field trip will hopefully be rescheduled as a pop-up meeting this fall.
Eleven members of the Independence Garden Club attended the annual District 2 meeting hosted by the Decorah Town & Country Garden Club in May. Attendees from the northeast Iowa region gathered at the Winneshiek Wildberry Winery to hear the keynote speakers report on "Growing Grapes and Making Wine" and "The Story of the Seed Savers" describing the history and goals of the non-profit organization. A delicious lunch was served, after which club presidents gave summaries of their clubs' activities throughout the year. District 2 Director Shirley Bergman chaired the business meeting. A flower identification rebus puzzle game provided challenging fun, and participants were rewarded for their efforts with door prizes and floral centerpieces. At the end of the meeting, the group was invited to visit the nearby Seed Savers Exchange visitor center, the largest heirloom seed bank in the United States. This organization protects food diversity by collecting seeds of endangered and open-pollinated plant varieties for present and future generations.