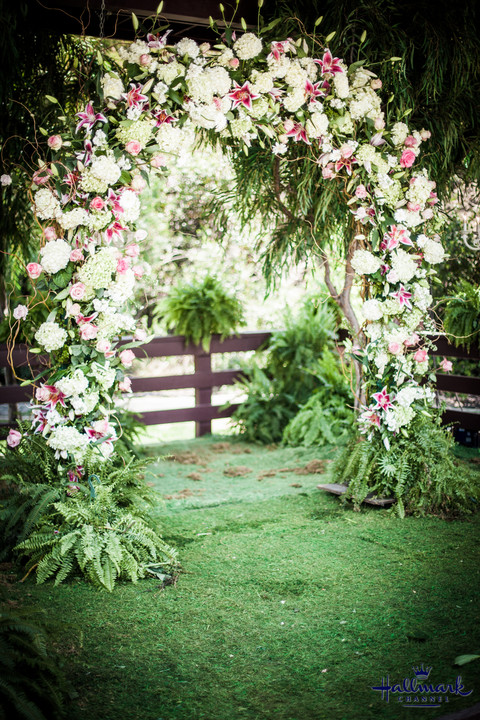 Design star Michael Gaffeny opens Miami School of Flower Design in Wynwood Arts District
Thanks to Mark Steines, Cristina Ferrare and the whole Home & Family team for making this wedding such a special and magnificent event!
Miami, Florida (PRWEB)
July 05, 2013
Flowers and art collide as the Miami School of Flower Design begins its 4-week summer semester on design fundamentals in a new space. As of July 22, the school will be located in the Purvis Young Gallery located at 255 NW 23rd Street in the Wynwood Arts District in Miami.
Owner Michael Gaffney is a leading floral designer in the interior design world as well as the television and film industries. Mr. Gaffney has been seen on numerous television shows, such as the Today Show, and his floral design work has been featured in several films. He has designed weddings and flower shows all over the world. He will appear on the Hallmark Channel on Friday July 5th at 10-9 a.m. with Mark Steines and Cristina Ferrare as they host the Wedding at home and with family. Special thanks to Jeremy Lee, © Crown Media Family Networks for the beautiful images.
His classes focus on teaching the tips and tricks of the trade to beginners and veterans alike. Over the course of four weeks, students will learn 24 different arrangements, from hand-knotted and bridal bouquets to classic American, European and contemporary arrangements. All materials are provided for hands-on training and students take all of their creations home with them. Michael, his designers and the students are all thrilled with the new vibrant place!
To learn more about the courses, watch the attached video and visit their website at http://www.miamiflowerdesign.com
Share the article on social media or by email: