3D printed furniture and adaptable lighting win 2021 DDP best design award
the last seven teams are divided into three categories: three for furniture, two for lighting and two for live products. the awards include three grand prizes, called the Seoul Mayor's Award, and the Seoul Design Foundation's Award of Excellence and CEO's Award, totaling four teams.
DDP DESIGN FAIR GRAND PRIZE WINNERS 2021
studio plastic and JH studio design the unique furniture chair, called the butterfly, using 3D printing technology. Inspired by the subtle but dynamic movement of the insect, the piece raises the possibility of using new methods of furniture making in small businesses. its curved shape adapts perfectly to the morphology of the user.
plastic studio x JH studio
makemake and hwangduck engineering create light now no.1, flexible and ingenious home office lighting. By accentuating the characteristics of its main material pipe, the design can be made by hand into various shapes, such as stand, wall type or floor type. this means that the lighting can be personalized and adapted to the needs of the user.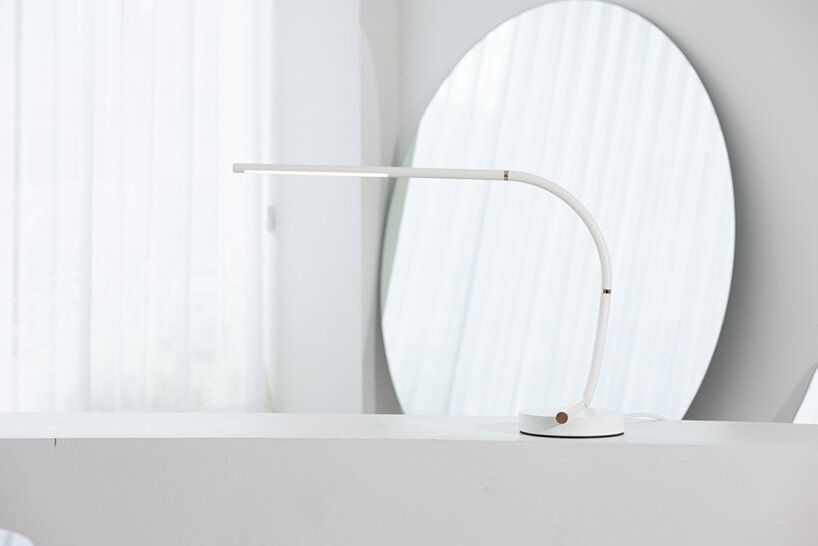 makemake x hwangduck
DSLSM and lifethix make a designer incense holder, called bincense. the object emanates from the shared values ​​of clearing and focusing the mind for well-being. As the incense emits a calming smoke and scent, an act of healing is also communicated in physical form to those nearby.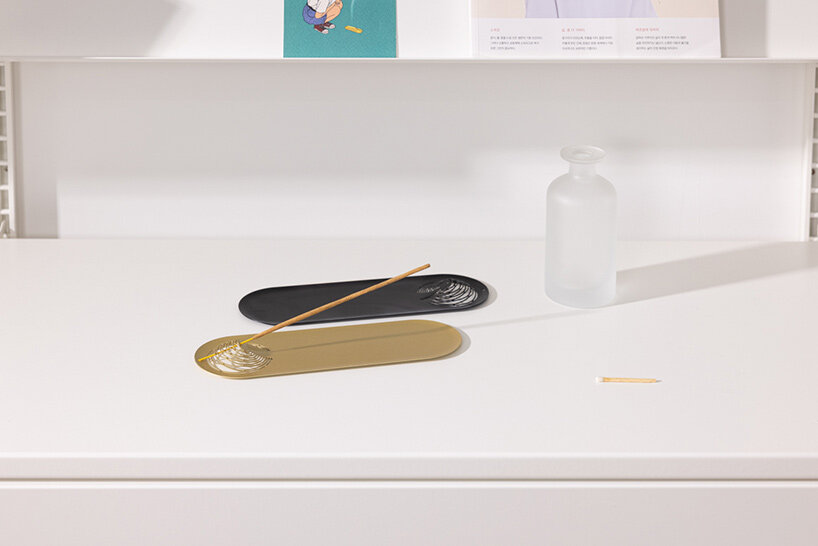 DSLSM x lifethix
SEOUL DESIGN FOUNDATION CEO AWARD WINNERS FOR DDP DESIGN FAIR 2021
TTTT and give & take design a modular furniture set consisting of a variety of modifiers that can be adapted to the curves, flatness and shape of various other surfaces. this means that the furniture can be used effectively in a multitude of situations and environments.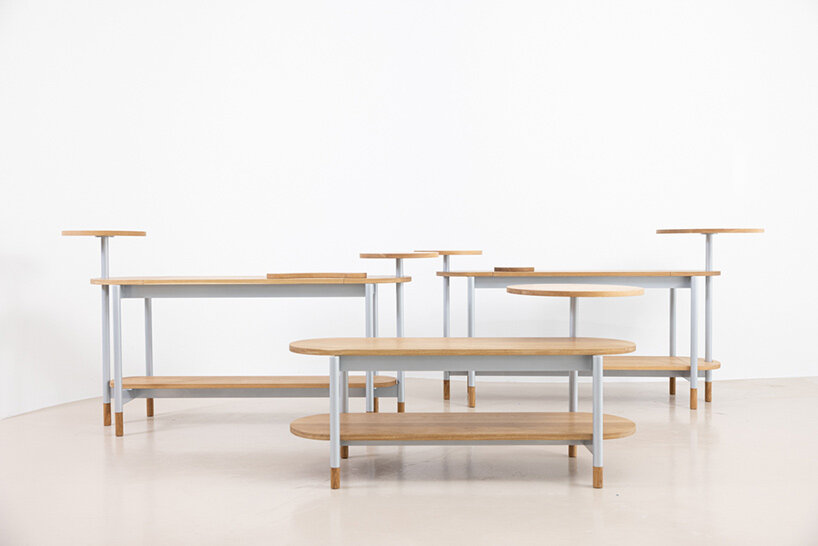 TTTT x give and take
afterminutes and outro create a dining chair that reinterprets the beautiful and traditional Korean technique of ikseongwan. modern furnishings reintroduce the artisanal method into homes, renewing local craftsmanship while bringing a feeling of freshness. he delivers the theme of the program by placing beauty in everyday life to make our lives much happier.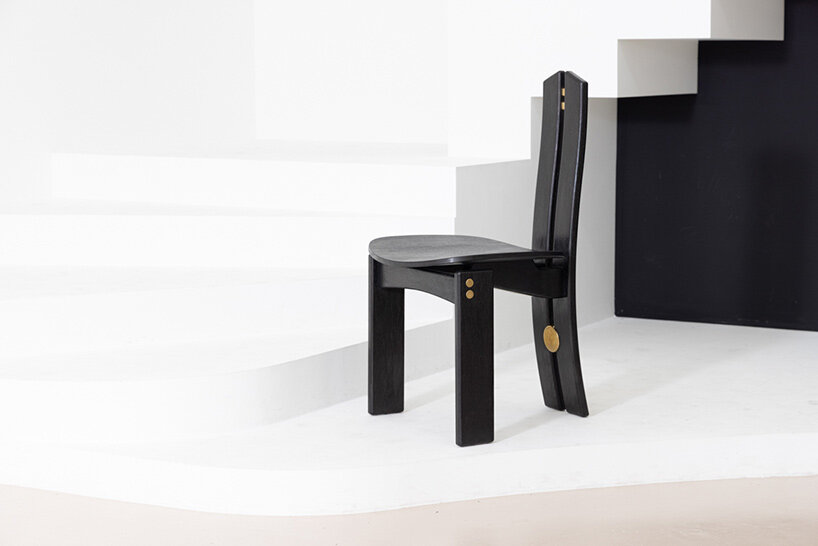 afterminutes x outro
studio mindeulae and ceramic sun ui mi form a set of flowerpots that embody the feeling and meaning of the ground. the design is formed by combining two properties in harmony: refined silk white porcelain and terracotta. a hole on its top is inspired by the openwork technique used for the manufacture as well as the plum blossoms of dancheong. the bowl can be separated from the body, which in turn can then be used as a vase.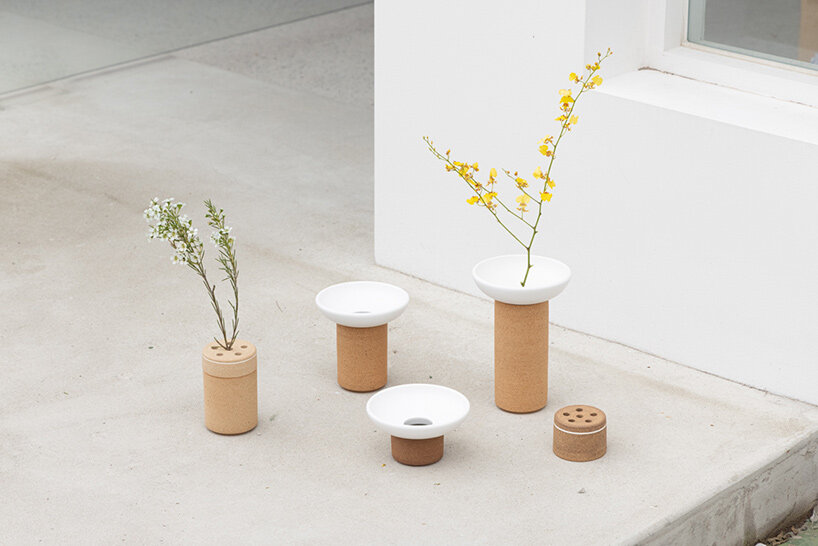 studio mindeulae x sun ui mi
intenxiv and sejeonsa achieve polyhedral lighting by improving new 3D printing technologies. With the light source at the center of the building, users can control the shape of the object as well as the intensity too. the imitations that it can form through its innovative manufacturing would have been impossible to create through normal mass production.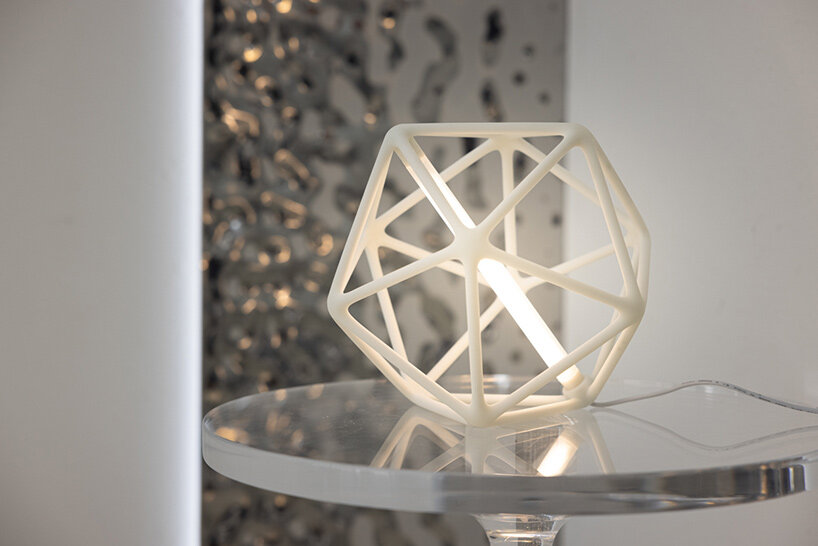 intenxiv x sejeonsa